Hotel / Passenger ship 100 passengers
Sold
Dimensions (m):
69.71 x 8.41 x 1.90
Mooring:
Near Nijmegen, Netherlands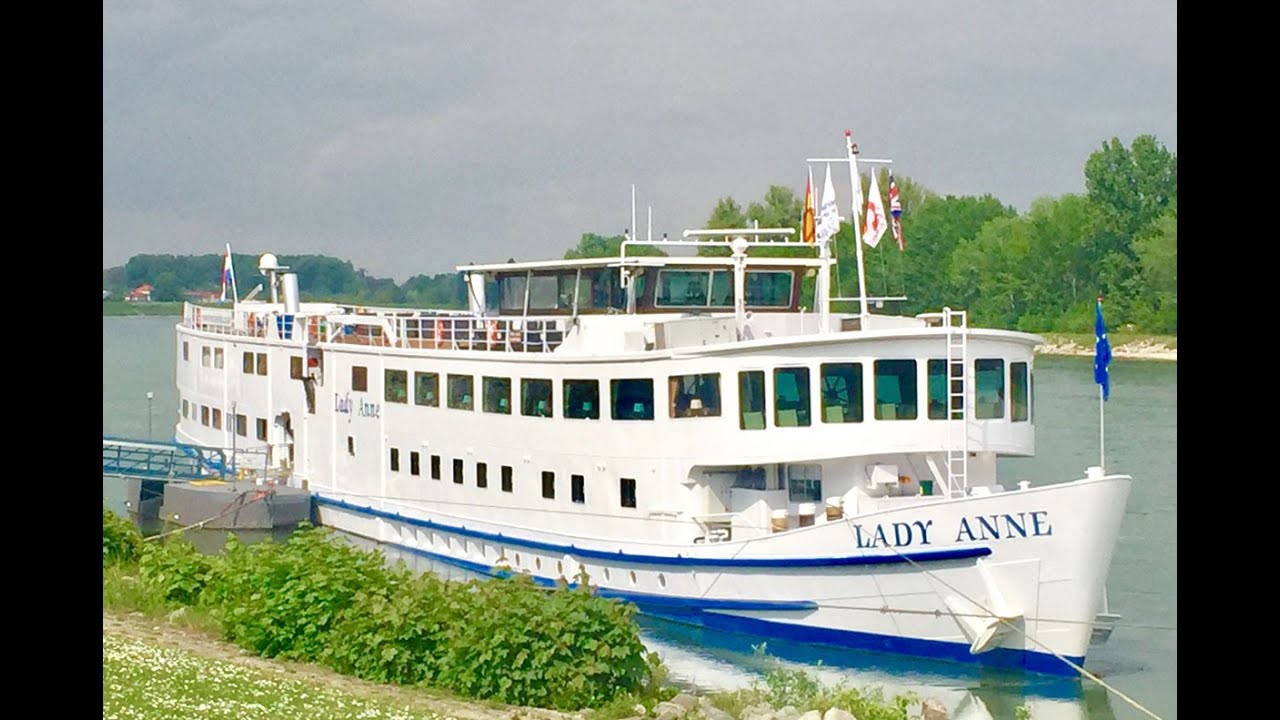 Vision Doeve Brokers
A barge built as a freighter that was later rebuilt into a luxurious hotel boat that is fully equipped for Rhine journeys, but also on the other rivers and canals of Europe she comes into her own. She can also be used as an accommodation ship at fairs, events or large work where many employees have to be accommodated. This cruising hotel has been well serviced and is in a good state of maintenance. There are 3 levels inside with 52 guest cabins with a total of 100 berths, each with bathroom, shower, toilet and sink. There are 11 crew cabins for a total of 21 people. In the restaurant there is room for 100 guests and buffet setup. The fully equipped kitchen with store space has recently been completely renovated. There is also an entrance with reception and a spacious lounge with bar at the front present.
More information
General information
Yard:
Shipyard Boele en Pot N.V., NL-Bolnes
Superstructure material:
steel
Construction method:
riveted and welded
new steel is welded
rubbing strake around
7 watertight bulkhead(s)
closed bollard cabinets
Steering system:
hydraulic
power steering
3x balance rudder
Displacement (approx.):
maximum allowable displacement 701,818 m3
displacement in empty condition 602,414 m3
displacement 99,414 m3
Ballast (approx.):
34 ton concrete &
blocks
Airdraft (approx.):
7,00 m
Registration:
Dutch registered
B-registered
Costs for the change of ownership and / eventually deletion are for purchasers amount.
Colour / Paint System:
white hull
white superstructure
very well maintained
last underwatership treatment 03-2019
Certificates:
inland waterways certificated (TRIWV / ES-TRIN)
zone R (Rhine)
open sea to Basel
zone 2 Netherlands
valid until: 01-2024
Suitable for / as:
commercial shipping
inland shipping
passengers vessel
restaurant
General information:
Training of a new crew may be discussed.
Hand over in consultation.
The current berth may differ from what is indicated as the vessel operates internationally.
Additional information:
The techniques used on board are commercial shipping quality.
100 hotel guests
forepeak with chain locker
Great vessel for cruising on the European canals and rivers.
Technical information
Enginepower:
1x 600 & 1x 720 Hp
1x 441 & 1x 530 kW
Engine model:
SBA 8 M 816 & SBF 16 M 716
Number of cylinders:
1x 8 & 1x 12
Construction year engine:
1975 & 1978
Fuel tank (approx.):
2x 15000 litre
1x 900 litre
steel tank(s)
Cooling system:
2x closed
2x box cooler
Propulsion:
2x 4 blade propeller
2x greased lubrication of propeller shaft
Gearbox:
2x Reintjes hydraulic
WAV 400 B & WAV 461 reduction/ratio 5,143:1 & 4:1
2x 2016 reconditioned
Speed (approx.):
21 km/hour top speed
Air conditioning:
air conditioning
present in each cabin
in the saloon present
Bow thruster:
Kalkman electric bow thruster
400 Volt
Electricity system:
12 / 24 / 230 / 400 Volt
400 Volt shore power connection
professionally installed system
Battery charger:
battery charger 50 A
battery charger 25 A
Genny:
2x Deutz diesel
2x 160 kVA 230/400 Volt
1x Deutz diesel
250 kVA 230/400 Volt
Fresh water tank (approx.):
30000 litre
Water pressure system:
hydrophore pump
Hot water system:
2x boiler/water calorifier (400 Volt)
hot water ring line
Holding tank (approx.):
30000 litre
Engineroom:
very well maintained
clean engineroom
Bilge pump:
general service pump
400 Volt
also deckwash pump
Gas system:
no gas on board
Additional information:
600 liter lubrication oil tank (approx.)
Accommodation
Interior:
see photographs
professionally done
very well maintained
Cabins:
52 guest cabins
11
Berth:
Guest cabin(s): 46 x 2-pers
Guest cabin(s): 1 x 3-pers
Guest cabin(s): 5x 1-pers
Crew cabin(s): 6x 2-pers, 3x 1-pers, 2x 3-pers
Lay-out plan (not to scale):
see attachment
Bathroom:
En Suite
shower
washbasin
hot & cold running water
in 1 area together with the toilet
Toilet / Heads:
guest cabin:
flush toilet
& day toilet
washbasin with hot & cold running water
Galley:
professionally equipped galley
Cooker:
6-burner hob
stainless steel
2x cookerhood
stainless steel
1x tilting frying pan
Oven:
2x combi steamer oven
Fridge / Refrigerator:
2x fridge / refrigerator
refrigerated counter
cold room 5 m3
Freezer:
2x freezer
freezer room 3 m3
Worktop:
stainless steel worktop
Washbasin:
stainless steel sink
Water tap:
hot & cold running water
Dishwasher:
pass-through dishwasher
Entertainment:
flatscreen TV
selfsearching satellite antenna
WIFI repeater
stereoset
Additional information:
useful as charter
3x coffee machine
inventory
ice-cube maker
2x Miele washing machine
2x Miele tumble dryer
2x stainless steel deep fat fryer
slicer
Navigation equipment
Navigation equipment:
2x daylight radar (Radio Holland & Furuno)
2x Sailor VHF
Stuurboord Techniek river autopilot (follow-up steering )
Alphatron rate-of-turn indicator
Automatic Identification System (AIS)
Tresco chartplotter
search light
Stuurboord Techniek rudder indicator
Navmate depth / echosounder
intercom
compass
blue board with oscillating light
tachograph
Rigging and sails
Mast:
lantern mast
apparatus wing
Equipment
Anchor equipment:
De Rek & Horsman electric anchor winch (400 Volt)
2x Pool anchor
in hawse-hole
2x warping drum
Searail / Pulpit:
guardrail around upperdeck
Dinghy:
GRP dinghy
outboard engine
Safety:
life jackets
fire alarm system
fire extinguishers
life buoys
according to the certification requirements
50x safe
FM200 automatic fire extinguishing system in engine room
Additional information:
set deck furniture
deck lights
Survey report of the underwatership is available
steering chair
sundeck
1x hydraulic crane
3x aluminium gangway
car crane 1000 kg @ 7,00 m