Party boat Jan Plezier 75 pax
Sold
Dimensions (m):
25.28 x 5.26 x 1.15
Mooring:
Near Antwerp, Belgium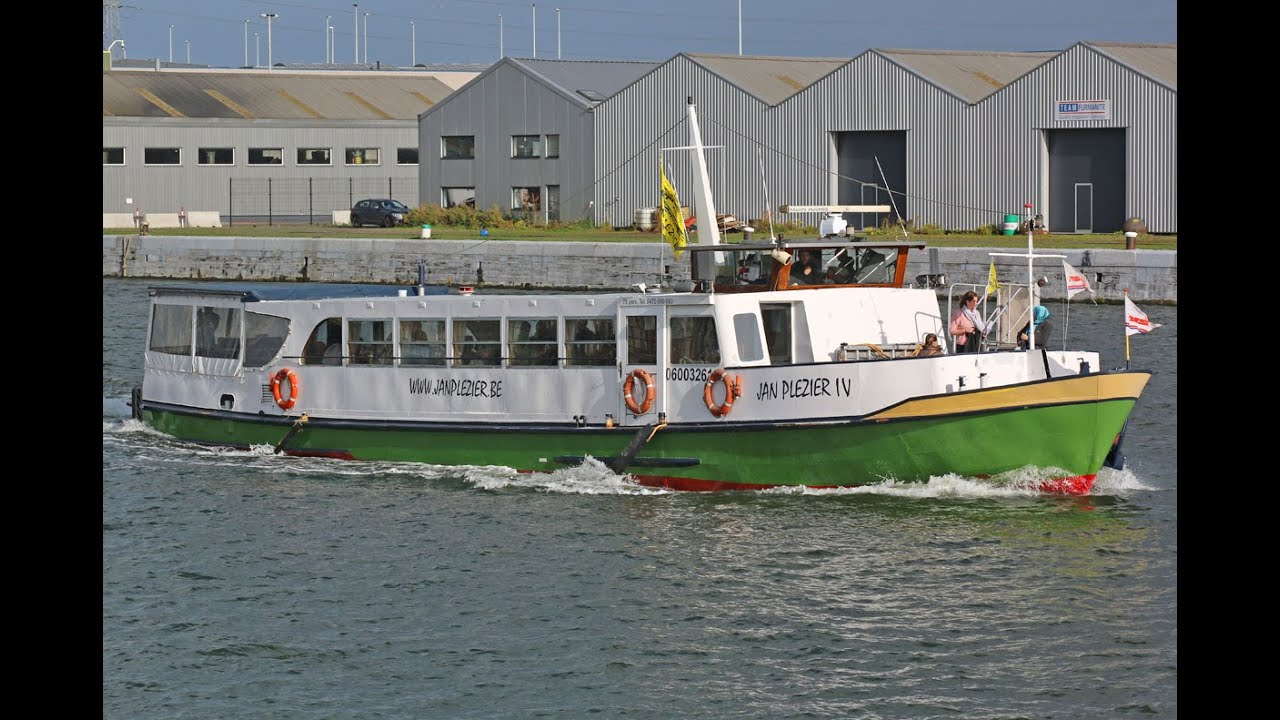 Vision Doeve Brokers
Day passenger vessel that is very maneuverable with her overhauled Schottel rudder propeller and the Kalkman bow thruster. There are terraces at the front and rear, of which the terrace at the rear can be closed by a cockpit tent. Inside there is a bar, sufficient seating area and a toilet on board. The air draft is approx. 3,75 m which means that she also can be used on waterways where many tour boats cannot go to. The certification is valid until 10-2023.
More information
General information
Yard:
Büsching & Rosemeyer, D-Uffeln
Superstructure material:
steel
hardwooden top side of the wheelhouse
Construction method:
welded
rubbing strake
open cockpit
self-draining cockpit
bulwark
4 watertight bulkhead(s)
Steering system:
mechanical
wheel
Schottel rudder propeller
Windows:
aluminium windows frames
Displacement (approx.):
maximum allowable displacement 128,623 m3
displacement in empty condition 82,723 m3
displacement 45,900 m3
Airdraft (approx.):
3,75 m
Registration:
Belgian registered
Colour / Paint System:
green hull
white superstructure
last underwatership treatment 10-2018
Certificates:
Union Inland Navigation Certificate (ES-TRIN)
zone 3
zone 4
valid until: 10-2023
75 Passengers
Suitable for / as:
inland shipping
passengers vessel
General information:
Hand over in consultation.
good sailing characteristics
Additional information:
The techniques used on board are commercial shipping quality.
75 day guests
Great vessel for cruising on the European canals and rivers.
Technical information
Enginepower:
224 Hp
165 kW
Fuel tank (approx.):
2500 litre
Cooling system:
closed
box cooler
Propulsion:
Schottel SRP 100 rudder propeller (2018 revisie / overhaul / Überholung / refonte)
4 blade propeller
Bow thruster:
Kalkman electric bow thruster
400 Volt
Electricity system:
12 / 24 / 230 / 400 Volt
400 Volt shore power connection
Genny:
Yanmar diesel
45 kVA 230/400 Volt
Hatz diesel
45 kVA 230/400 Volt
Hatz diesel
1 kVA 230 Volt
Fresh water tank (approx.):
5000 litre
stainless steel tank(s)
Water pressure system:
hydrophore pump
Hot water system:
boiler/water calorifier (230 Volt)
Holding tank (approx.):
2000 litre
not yet in use
Gas system:
no gas on board
Accommodation
Interior:
simple interior
see photographs
Lay-out plan (not to scale):
see attachment
Toilet / Heads:
flush toilet
washbasin
cold running water
Fridge / Refrigerator:
fridge / refrigerator
& cold room
Washbasin:
2x stainless steel sink
Water tap:
hot & cold running water
Headroom (approx.):
1,90 m
Additional information:
2x coffee machine
inventory
beer tap
Equipment
Anchor equipment:
electric anchor winch
Pool anchor
40 m anchor cable
in hawse-hole
specified length(s) is/are approximate
Bimini:
bimini top above cockpit
with removable side panels / doors
Boarding ladder:
aluminium
Safety:
fire extinguishers
life buoys
fire alarm system
according to the certification requirements
Additional information:
aluminium gangway
Survey report of the underwatership is available (10-2018)