Hotel Passenger vessel 100 passengers
Dimensions (m):
67.51 x 8.98 x 1.57
Mooring:
Near Amsterdam, Netherlands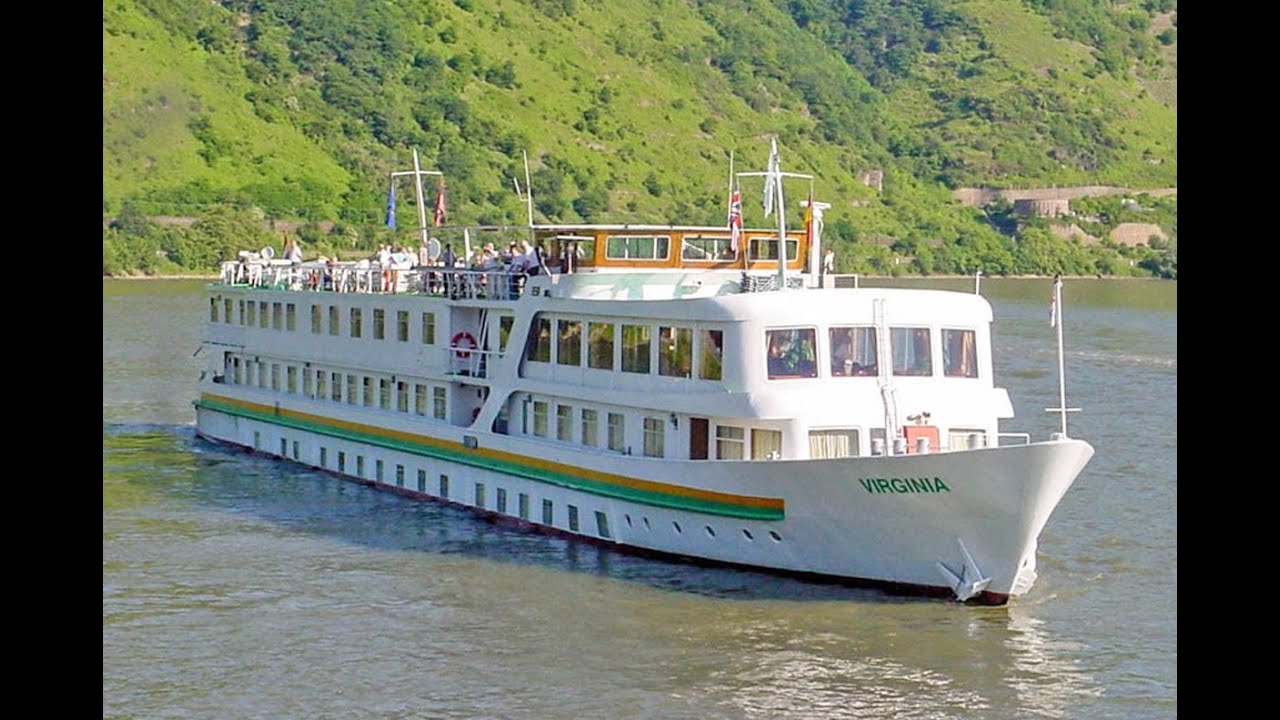 Vision Doeve Brokers
A well maintained inland cruise ship wherein the current owner continuously invests to be able to offer guests an excellent experience on board. This is reflected in the guest areas and guest cabins, but also in the techniques on board. In total there are 54 guest cabins with en-suite bathrooms and 11 crew cabins. She is a cozy boat with a beautiful panorama lounge that is equipped with a bar and a dance floor. The restaurant is spacious with an excellent equipped kitchen behind it. She is a fully operational Hotel Passenger Ship that is deployed on the Rhine, Moselle and the major rivers and canals of the Netherlands. It is also an excellent ship to use as a floating hotel with restaurant or as a temporary accommodation.
More information
General information
Yard:
Shipyard C. Amels & Zonen, NL-Makkum
Rebuilt year:
partly (2012)
Superstructure material:
steel
teak top of the wheelhouse
Construction method:
rubbing strake around
side-decks
rubbing strake around
transom stern
6 watertight bulkhead(s)
Steering system:
hydraulic
2x balance rudder
1x 24 Volt emergency steering
wheel
Windows:
aluminium windows frames
Displacement (approx.):
maximum allowable displacement 716,807 m3
displacement in empty condition 644,217 m3
displacement 72,590 m3
Ballast (approx.):
52 m3 ballast tank(s)
Airdraft (approx.):
8,60 m
7,50 m with dismantled wheelhouse
Registration:
Dutch registered
B-registered
Costs for the change of ownership and / eventually deletion are for purchasers amount.
Colour / Paint System:
white hull
green striping
yellow striping
white superstructure
last underwatership treatment 11-2018
Certificates:
inland waterways certificated (TRIWV / ES-TRIN)
open sea to Basel
& zone 2 Netherlands
100 Passengers
valid until: 01-2024
Suitable for / as:
inland shipping
passengers vessel
restaurant
useful as charter
General information:
Training of a new crew may be discussed.
Hand over in consultation.
The current berth may differ from what is indicated as the vessel operates internationally.
Additional information:
100 hotel guests
125 day guests
forepeak with chain locker
cruise ship
Great vessel for cruising on the European canals and rivers.
Technical information
Enginepower:
2x 489 Hp
2x 360 kW
Engine model:
2x SBA 8 M 816
Number of cylinders:
2x 8
Construction year engine:
2x 1979
Running hours (approx.):
portside 16811 (07-2021)
starboard 16908 (07-2021)
Fuel tank (approx.):
18000 litre
2 steel tank(s)
1 daytank(s)
Cooling system:
2x closed
2x box cooler
Propulsion:
2x 5 blade propeller
greased lubrication of propeller shaft
greasing device
Gearbox:
2x Reintjes WAF 340 hydraulic
reduction/ratio 3,571:1
Heating:
2x Buderus central heating
on diesel
Air conditioning:
Daikin air conditioning
present in each cabin
in the saloon present & restaurant
Bow thruster:
Padmos DSV 403 electric bow thruster
90 Hp
400 Volt
Electricity system:
24 / 230 / 400 Volt
230 Volt shore power connection
400 Volt shore power connection
Batteries:
starter batterie(s)
3x starter batterie(s) generator
emergency batterie(s)
Battery charger:
Victron Skylla-TG battery charger 24/75
Mastervolt Chargemaster battery charger 24/60-3
Genny:
1x Deutz 1015 C diesel
300 kVA 230/400 Volt
1x Deutz BF 6 M 1013 EC whisper set
160 kVA 230/400 Volt
1x Deutz diesel
105 kVA 230/400 Volt
Fresh water tank (approx.):
41 m3
Water pressure system:
2x hydrophore pump
Fresh water filter system:
Wijckomar fresh water filter system
Hot water system:
3x boiler/water calorifier
through the central heating
Holding tank (approx.):
67,35 m3
4 tank(s)
suitable for pumping sewage to the shore
Diesel waterseparator:
2x diesel waterseparator
Engineroom:
well maintained
insulated engineroom
Bilge pump:
4x electric pump
with manifold
also deckwash pump
Gas system:
no gas on board
Additional information:
1400 liter lubrication oil tank (approx.)
2x spare propeller
air compressor
partly LED lightning
electric engine control system
fire pump
Accommodation
Interior:
various materials have been used
retardant panelling
see photographs
useful as charter
Berth:
Guest cabin(s): 52x 2-pers
Crew cabin(s): 11x
Lay-out plan (not to scale):
see attachment
Bathroom:
guest cabin:
54x En Suite
shower
thermostat tap
washbasin with mixer tap and hot & cold running water
in 1 area together with the toilet
crew quarters:
2x shower
thermostat tap
2x washbasin with mixer tap and hot & cold running water
Toilet / Heads:
guest cabin:
54x flush toilet
crew quarters:
1x flush toilet
day toilet :
men's room:
toilet
& urinal
lady's room:
2x flush toilet
Galley:
professionally equipped galley
Cooker:
Kuppersbusch 6-burner hob
electric cooker
stainless steel
tilting frying pan
cookerhood
Oven:
Rational combi steamer oven
Gastrodis combi steamer oven
Microwave:
Caterchef microwave
Fridge / Refrigerator:
walk-in cold room with 400 volt refrigerator compressor
3x bottles cooler
Freezer:
walk-in freezer space with 400 volt compressor
Worktop:
stainless steel worktop
Washbasin:
stainless steel sink
Dishwasher:
Hobart pass-through dishwasher
& Miele dishwasher
Entertainment:
Intellian I4 satellite antenna
Travelvision Q6 satellite antenna
TV in every cabin
Headroom (approx.):
guest accommodation 1,95 m - 2,00 m
Restaurant 2,06 m
galley (approx.) 1,97 m
wheelhouse (approx.) 2,02 m
Additional information:
2x Kuppersbusch stainless steel deep fat fryer
2x coffee machine
slicer
beer tap
ice-cube maker
Caterchef Plate warmer
Equipment
Anchor equipment:
Forward:
Van Lier electric anchor winch
1x Klipp anchor
1x Pool anchor
in hawse-hole
2x warping drum
Aft:
manual anchor winch
Pool anchor
anchor chain
Searail / Pulpit:
guardrail around upperdeck
Dinghy:
present
Plastic
outboard engine
Safety:
automatic fire extinguishing system
fire extinguishers
life buoys
life jackets
fire alarm system
fire blanket
according to the certification requirements
Additional information:
aluminium gangway
set deck furniture
deck lights
Survey report of the underwatership is available (11-2018)
steering chair
sundeck