250 pax Party and Canal Boat
Dimensions (m):
34.67 x 7.26 x 1.14
Mooring:
Near Amsterdam, Netherlands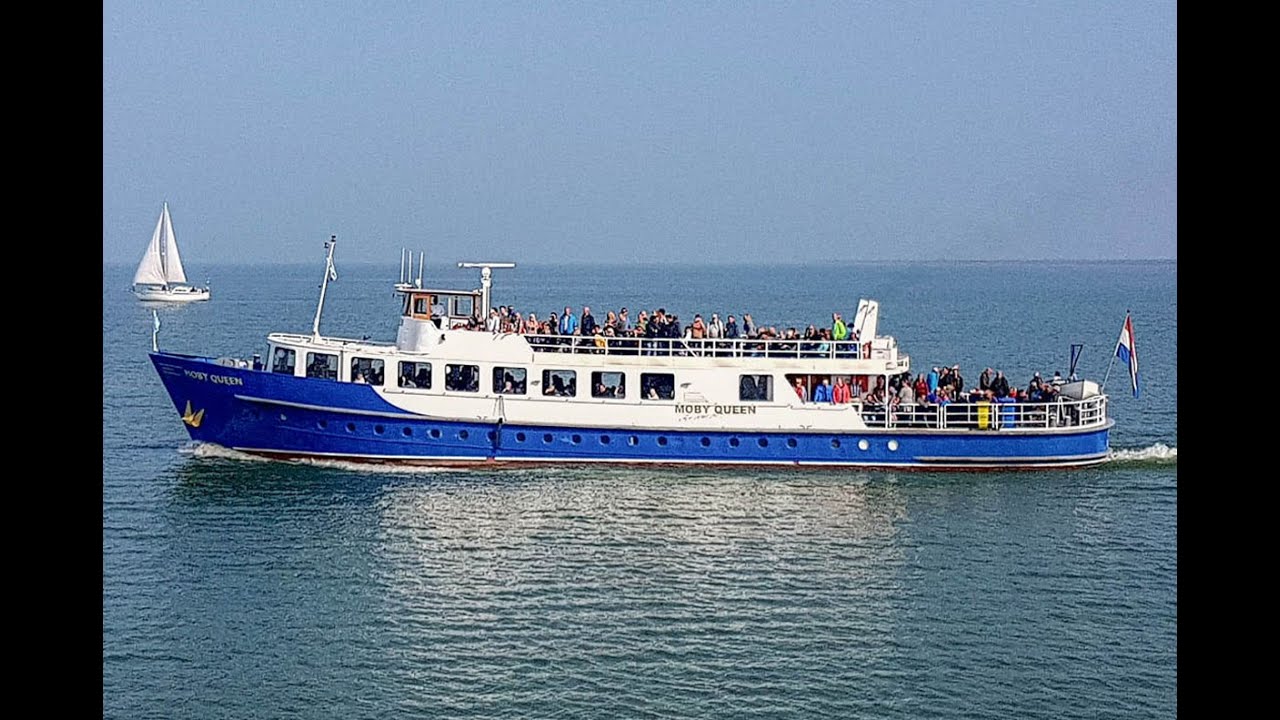 Vision Doeve Brokers
Former ferry, named the 'Schiermonnikoog', which was used as such until 1985. In 1966 she was extended to her current length. At the moment she is in use for cruises, weddings and as a party boat for up to 250 persons. Everything is available to give the guests an unforgettable day, such as a dance floor with DJ booth, restaurant with bar and a professional kitchen. The large upper deck and aft deck complete the ship to ensure that the guests will have a wonderful day. This has also provided opportunities in the current Covid-19 society because the toilets are accessible from the outside. Due to the two air-cooled engines of 140 hp / 103 kW each that provide the propulsion and with the presence of a 360 degrees rotatable bow thruster this ship is very manoeuvrable.
More information
General information
Yard:
Shipyard Friesland NV, NL-Lemmer
Superstructure material:
steel
teak top of the wheelhouse
Construction method:
welded
rubbing strake around
4 watertight bulkhead(s)
wide body superstructure
Steering system:
hydraulic
wheel
2x rudder
Windows:
rubber window frames
hardwood outside doors
Displacement (approx.):
maximum allowable displacement 204,446 m3
displacement in empty condition 153,274 m3
displacement 51,172 m3
Ballast (approx.):
1 ballast tank(s)
Airdraft (approx.):
6,85 m
Registration:
Dutch registered
B-registered
Costs for the change of ownership and / eventually deletion are for purchasers amount.
Colour / Paint System:
blue hull
white superstructure
last underwatership treatment 07-2018
some overdue maintenance
Certificates:
inland waterways certificated (TRIWV / ES-TRIN)
zone 2 Netherlands
zone 3
zone 4
Waal, Lek & NL Rhine
valid until: 06-2024
Suitable for / as:
passengers vessel
restaurant
commercial shipping
General information:
offered in the condition that she is in
Hand over in consultation.
Additional information:
250 day guests
The techniques used on board are commercial shipping quality.
Hull shape is suitable for drying out.
forepeak
spacious aftdeck
Technical information
Enginepower:
2x 140 Hp
2x 103 kW
Number of cylinders:
2x V-8
Construction year engine:
2x 1991
Running hours (approx.):
portside 13800
starboard 13800
11-2021 on the hour counter
Fuel tank (approx.):
2x 150 litre
2x 4000 litre
1x 500 litre
steel tank(s)
Cooling system:
2x air cooled
Propulsion:
2x 3 blade propeller
greased lubrication of propeller shaft
greasing device
Gearbox:
2x Reintjes hydraulic
1991 reconditioned
Heating:
Webasto hot air heating
on diesel
Bow thruster:
bow thruster with dieselengine (Deutz)
120 Hp
360 degrees turnable
Electricity system:
24 / 230 / 400 Volt
400 Volt shore power connection
Batteries:
2x 200 Ah starter batterie(s)
2x 200 Ah starter batterie(s)
1x starter batterie(s) generator
1x starter batterie(s) bow thruster
Battery charger:
Mastervolt Mass battery charger 24/75-C
Genny:
27 kVA 230/400 Volt
Deutz diesel
1500 RPM
2011 overhauled
Fresh water tank (approx.):
1x 5000 litre
steel tank(s)
Water pressure system:
hydrophore pump
Hot water system:
boiler/water heater (230 Volt)
Bilge pump:
400 Volt general service pump
also deckwash pump
with manifold
& with auxiliary engine
also deckwash pump
Gas system:
yes, bottle(s) in bottle box on deck
Gas certificate
Additional information:
Lister Petter auxiliary diesel engine
Accommodation
Interior:
simple interior
see photographs
Toilet / Heads:
men's room:
2x urinal
washbasin
cold running water
disabled toilet room:
flush toilet
washbasin
cold running water
lady's room:
2x flush toilet
2x washbasin
cold running water
Galley:
professionally equipped galley
Cooker:
Zanussi 6-burner hob
on gas
stainless steel
cookerhood
stainless steel
Microwave:
1x Metro microwave
Fridge / Refrigerator:
6x fridge / refrigerator
5x bottles cooler
Worktop:
stainless steel worktop
Washbasin:
stainless steel sink
Entertainment:
intercom/music system
Headroom (approx.):
below deck (approx.) 1,90 / 2,32 m
bar (approx.) 1,92 m
upper deck (approx.) 1,91 / 1,85 m
bar (approx.) 1,93 m
toilet (approx.) 1,95 / 1,98 m
wheelhouse (approx.) 2,00 m
Additional information:
2x coffee machine
2x postmix machine
2x Zanussi stainless steel deep fat fryer
2x stainless steel deep fat fryer
slicer
2x Zanussi Bain-Marie
1 Plate warmer
2x beer tap
Equipment
Anchor equipment:
manual anchor winch with electric motor (400 Volt)
2x Pool anchor
2x anchor chain
in hawse-hole
warping drum
Searail / Pulpit:
guardrail around upperdeck
guardrail around aftdeck
Safety:
fire alarm system
fire extinguishers
fire blanket
life buoys
life jackets
according to the certification requirements
FM200 automatic fire extinguishing system in engine room
Additional information:
deck lights
Survey report of the underwatership is available (07-2018)
sundeck