Residential mooring Hellevoetsluis
Under offer
Dimensions (m):
22.50 x 4.80 x 1.50
Mooring:
Near Hellevoetsluis, Netherlands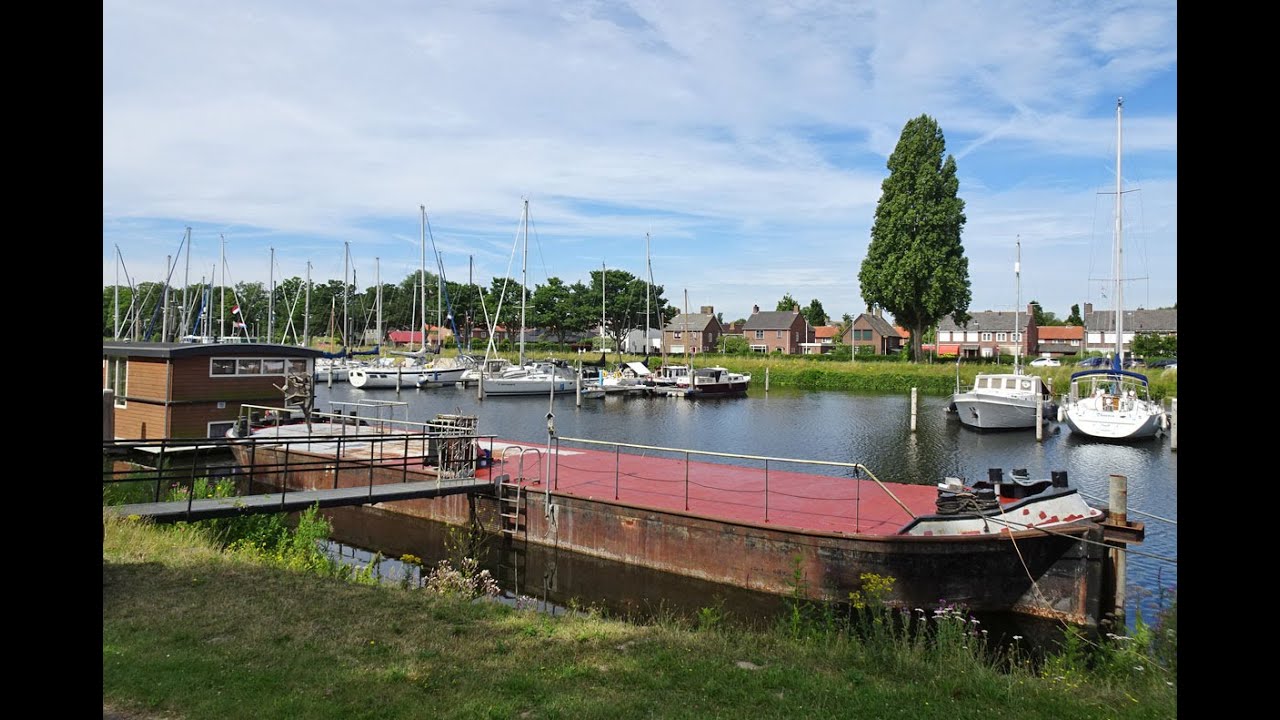 Vision Doeve Brokers
Living on an unique, exclusive and beautiful location on the water, with all city amenities nearby, is now possible in NL-Hellevoetsluis!!!! This is in the vicinity of Rotterdam. At this official residential mooring it is possible to realize an eco-home on the existing steel deck barge, which is equipped with 2 spud poles. It is also possible to place a 126.5 m2 concrete houseboat on this berth. This can be a double-decks. The location is located in a quiet waterway that is easily accessible through a lock to be able to bring in a water villa. The dimensions of the barge are approx. 22.50 meter long and approx. 4.80 meters wide. Below deck there is a large storage room with a headroom of approximately 1.90 meter that is accessible through a deck hatch. The hull is fitted with foamed insulation and has a steel floor with concrete underneath. There is also an approx. 9 meter long steel gangway to the shore. The deck barge is registered in the Dutch Ships register and therefore the change of ownership must be carried out through a Dutch notary public. The municipality will have to approve the construction or renovation plans of the purchaser. These plans must comply with the environmental permittance and the building decree. The berth is being rented from the municipality for approximately € 20 per m2 per year and can be transferred after approval by the municipality. The buyer will enter into a new lease agreement with the municipality of Hellevoetsluis. Facilities in the immediate vicinity: Shopping center De Struytse Hoeck at about 600 meters; Bus stop at about 500 meters; Primary school at about 600 meters; Fitness facility at about 700 meters. In our view, this is an excellent opportunity to acquire one of the few new residential berths on the water.
More information
General information
Yard:
Shipyard De Hoop NV, NL-Hardinxveld-Giessendam
Hull shape:
flatbottom
hard chine
Construction method:
welded
Sturdy, heavily constructed
Ballast (approx.):
concrete
Registration:
Dutch registered
B-registered
Costs for the change of ownership and / eventually deletion are for purchasers amount.
Colour / Paint System:
see photographs
Certificates:
not certified
General information:
offered in the condition that she is in
Technical information
Electricity system:
230 Volt
400 Volt
Equipment
Anchor equipment:
2x spudleg / pole