Professional ships for sale
Buying, selling, valuing or registering professional vessels
Doeve Brokers and Valuers Yachts and Ships has extensive experience and a large international network for mediation in buying and selling professional vessels. Are you looking for e.g. a charter vessel, patrol boat, passenger vessel, cargo ship with the possibility to be converted into a live aboard barge, tanker with the possibility to be converted into a live aboard or a tugboat for sale? View our current range of professional ships for sale now!
Have a look at our offer of professional vessels
In our offers you can search for recently listed professional vessels, price, length and year. Are you interested in one of our professional boats for sale or do you have any questions? Please feel free to contact us without any obligation.
Commercial vessels for sale
We are happy to support you with all matters involved with the purchase of a professional vessel, such as the inspection, negotiations, registration and insurances. Doeve Brokers and Valuers has EMCI certified Yacht and Ship Brokers / Valuers that provide excellent services. We also have a very large international network from which you can benefit.
On our website you will find a wide range of professional and former professional ships for sale, such as patrol ships, (sea-going) charter vessels, passenger vessels, tugboats, hotel boats, motor cargo vessels, barges, tankers and work vessels. Doeve Brokers and Valuers offers both seagoing and inland vessels for sale.
Types and / or brands of professional boats and work vessels that we regularly have in our range include: patrol vessels, tugboats, work vessels, Floating equipment, Damen, KOF tjalk, Barges, Steilsteven, Katwijker, day passenger ships, hotel ships, boating / bicycle vacation ships, charter ships, Tjalk, Cllipper, Schooner, Barge, Cutter, Galjas, Hagenaar, Rietaak, Stevenaak, IJsselaak, Hasselter aak, Bolpraam, Boltjalk, Zeetjalk, Groninger tjalk, Frisian Tjalk, Dutch Tjalk, Paviliontjalk, Praam, Bolschip, Oostzeetjalk, Skûtsje, two-mast clipper, Zeeuwse clipper, Klipperaak, Friese Maatkast, Kraak, Beurtmotor, Beurtvaarder, Westlander, Motorwestlander, Luxe Motor, Wad and Sontvaarder, Spits, motorspits, Amsterdammer, Pusher, Vlet, Langedijker.
More information about buying ships
Services for selling professional vessels
Benefit from our international network for the sale of your professional vessel. We sell more than 50% to buyers outside the Netherlands and this percentage is increasing every year. Before we inspect your boat, we will inform you about the commission and in all cases we work no cure no pay, if unsold in the agreed period. Doeve Brokers and Valuers is an experienced and recognized Ship Broker who is happy to assist you with the sale of your boat.
More information about the sale of ships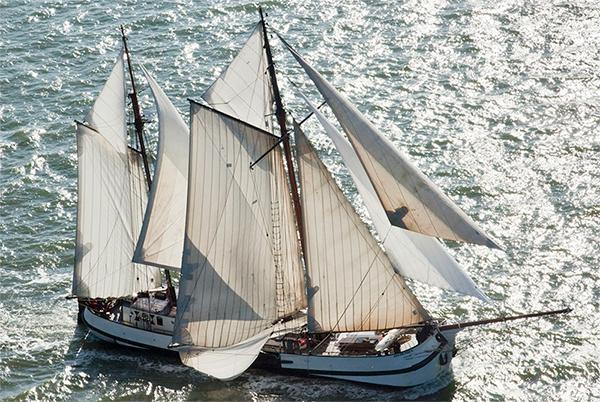 Valuating professional ships
Doeve Brokers and Valuers has been active since 1972 as a ship broker, valuer and appraiser. Both Jitse Doeve and Rick Buis are an EMCI certified Yacht and Ship Broker and Valuer. In addition, Jitse Doeve is also a Registered Valuer / Appraiser VRT pleasure craft, (sailing) charter ships and former professional vessels.
More information about the valuation of ships
Registration of professional vessels
We have the experience and expertise in registering vessels in the B-Register of Ships of the Cadaster and also in transferring ownership of a (former) professional ship, even if the ship is sold to a foreign party.
More information about registering ships
Are you interested in our services or would you like more information? Feel free to contact us without obligation.
With Doeve Brokers and Valuers you have made the right choice, clarity is our motto!